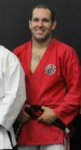 Date Began Martial Arts: 1994
Daniel is the Senior Instructor at Black Dragon Kai Beaudesert. He began training in Beaudesert in 1994 under Kaiso Geordie Lavers-McBain and has been consistant in his training ever since. Daniel a wide knowledge of martial arts and has competed in many different combat sports. This wealth of knowledge is shared with all the students who train with him.
Martial Arts Ranks
Provisional 8th Khan - Muay Thai - Kru Yai
Advanced 5th Degree - Modern Martial Arts - Kyoshi
5th Degree Black Belt - Jissen Budo - Shihan-Dai
4th Degree Black Belt - Bushikai - Sensei
3rd Degree Black Belt - MMA - Senior Coach
3rd Degree Black Belt - Zen Do Kai - Sensei
1st Degree Black Belt - Arnis/Eskrima/Kali
1st Degree Black Belt - Brazilian Jiu Jitsu - Professor
Green Belt - Kudo - Sempai
Qualifications
Senior First Aid
Working with Children - Blue Card
Awards
Black Dragon Kai Student of the Year 2009
Black Dragon Kai Combat Athlete of the Year 2012, 2014
Black Dragon Kai Muay Thai Student of the Year 2018
Black Dragon Kai Martial Arts Student of the Year 2019
Black Dragon Kai MMA Student of the Year 2020
Fight Club Jiu Jitsu / Black Dragon Kai BJJ Student of the Year 2021
50+ Combat Sports Matches Patch
Gold Kai
Accomplishments
Competed in...
Muay Thai
MMA
Full Contact Karate
Brazilian Jiu Jitsu
Submission Grappling
INTERNATIONAL represented, trained or coached for Australia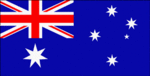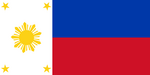 NATIONAL represented, trained or coached for Queensland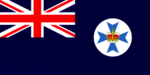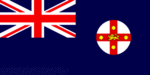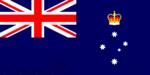 BRAZILIAN JIU JITSU
Pan Asian Champion IBJJF
Oceanic Champion No Gi EBJJ
Queensland Champion No Gi AFBJJ
#1 Ranked Queensland BJJ Medium Heavyweight Competitor QBJJC - 2011
#1 Ranked Queensland BJJ Openweight Competitor QBJJC -2011
2 x Central Queensland Champion Gi QBJJC
Central Queensland Champion No Gi QBJJL
MMA
#1 Ranked Amatuer in Australia - 2014
Instructor at...
Beaudesert (est 1993)