Fight Name: Dragon Noi
Date Began Martial Arts: 1999
Jessica is the Head Instructor at Black Dragon Kai Jimboomba. She teaches and mangers the fullt ime centre. Jessica has a very extensive martial arts background and is the most decorated Combat Sports Athlete in Australia.
Jessica has competed in more than 200 bouts and holds the World Muay Thai Title and the World Combat Wrestling Title, included in her total of 75 titles accross 8 different combat sports.
She also teaches at the Australian Army Combative Centre at 7th Brigade Gallipoli Barracks weekly.
In 2021 Jessica was voted to be a member of the United World Wrestling Athletes Commission by athletes from all over the world to represent them and their interests to UWW, IOC, and other international sports organisations that Wrestling is involved with.
Martial Arts Ranks
9th Khan - Muay Thai - Kru Yai
Advanced 5th Degree Black Belt - Modern Martial Arts - Kyoshi
5th Degree Black Belt - Jissen Budo - Shihan-Dai
5th Degree Black Belt - Freestyle Taekwondo
5th Degree Black Belt - MMA - Senior Coach (BDK/FCJJ)
5th Degree Black Belt - All Round Fighting (International Budo Kai)
2nd Degree Black Belt - Arnis/Escrima/Kali
2nd Degree Black Belt - Bushikai - Sensei
1st Degree Black Belt - Zen Do Kai - Sempai
1st Degree Black Belt - Gokyushin-Ryu Renshinkan Aiki Budo
1st Degree Black Belt - Brazillian Jiu Jitsu - Professor
Green Belt - Judo (Judo Australia)
Green Belt - Kudo (Kudo Australia)
Instructor & Coach Levels
International Wrestling Coach Level 2 (United World Wrestling)
Boxing Coach Level 1 (Boxing Australia / NCAS)
BodyCuff Instructor - Universal Restraint System (Salus Consulting)
Defensive Tactics Instructor (PPCT)
Kinetic Fighting Instructor (KEF)
Level 1 Unarmed Combat (Scientific Fighting Congress)
Qualifications
Certificate 3 in Community Recreation (Majoring in Martial Arts)
Certificate of the Women Lead Sports Program
Senior First Aid Certificate
Working with Children - Blue Card
Awards
Australia Day - Senior Sports Person Award (Scenic Rim) 2017
Grand Champion of the Kai
Black Dragon Kai Student of the Year 2008
Black Dragon Kai Strongest Female Student of the Year 1999
Spirit of Black Dragon Kai Award 2016
Fight Club Jiu Jitsu Highest Achievement Award 2010
Fight Club Jiu Jitsu Strongest Competitor Award 2011
Fight Club Jiu Jitsu Most Outstanding Student 2012
Awarded Muay Thai Trainer Monkong 2011
Gold Na Khanom Tom Award
Silver Na Khanom Tom Award
Black Dragon Kai Most Outstanding Peformance Award 2015
Black Dragon Kai Leadership Award 2017
Black Dragon Kai Lifetime Member
Black Dragon Kai Supporter of the Year 2018
Black Dragon Kai Muay Thai Student of the Year 2019
Black Dragon Kai Brazilian Jiu Jitsu Student of the Year 2020
Accomplishments
Competed in...
Freestyle Wrestling
Combat Wrestling
Brazilian Jiu Jitsu
Muay Thai
Boxing
Full Contact Karate
Kudo
MMA
INTERNATIONAL represented, trained or coached for Australia
New Zealand
Thailand
Japan
United Arab Emirites
Philippines
Canada
Algeria
French Polynesia
Sweden
Finland
France
South Africa
Guam
Mongolia
China
Hungary
Germany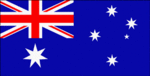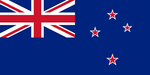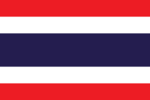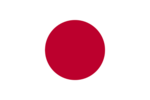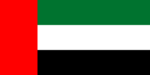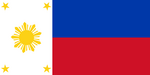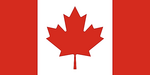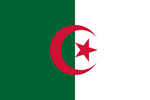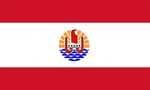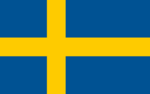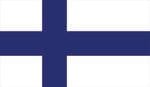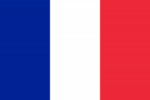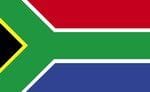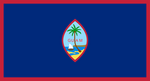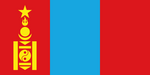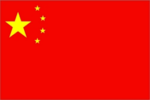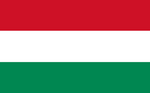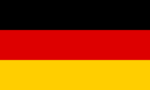 NATIONAL represented, trained or coached for Queensland
New South Wales
Victoria
Australian Capital Territory
South Australia
Western Australia
Northern Territory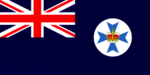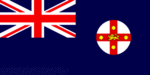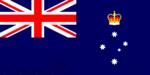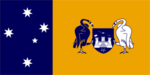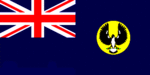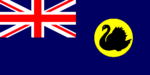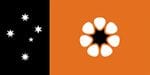 COMBAT WRESTLING
World Combat Wrestling Champion
OLYMPIC FREESTYLE WRESTLING
2 x Qualified for Selection to Olympic Games Trials (Africa/Oceania Selection Event)
2 x Oceania Continental Champion
3 x Australian Oceania Qualifier Champion
4 x Australian Champion
2 x New Zealand Champion
Australian Open Champion
3 x Australia Cup Champion
2 x Australian Golden Boot Champion
Victorian Champion
2 x Western Australian Champion
South Australia Champion
New South Wales Champion
Canberra Cup Champion
Maribyrnong Champion
United Wrestling for Perth Champion
4 x Girls Into Wrestling Champion
2 x Wrestling Super Series Champion
BRAZILIAN JIU JITSU
2 x IBJJF International Thailand Champion
3 x QBJJC South Pacific Champion
Oceanic Champion
6 x Australian Champion
2 x UAE Abu Dhabi Trials New Zealand Champion
8 x Queensland Champion
2 x New South Wales Champion
9 x South East Queensland Champion
3 x Gold Coast Champion
3 x Ranked overall #1 Qld Female Competitor - QBJJC
MUAY THAI
World Muay Thai Champion
Intercontinental Muay Thai Champion
Evolution Muay Thai Champion
2 x South Pacific Muay Thai Champion
East Coast Australian Muay Thai Champion
#1 Ranked Flyweight Fighter International Kickboxer 2007-2011
BOXING
Australian Boxing Champion
Golden Gloves Australian Boxing Champion
2 x Queensland Boxing Champion
KYOKUSHIN BARE KNUCKLE KARATE
Australian Champion
Queensland Champion
KUDO (Japanese MMA)
International Female Open Kudo Champion
2 x Queensland State Kudo Champion
Instructor at...
Jimboomba (est 1994)