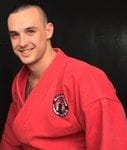 Year Began Martial Arts: 2000
Sean Olsen is a Senior Instructor at both the Jimboomba & Wynnum Black Dragon Kai clubs. He began his training under his Uncle Kyoshi Peter Blackburn as a young boy. Sean has a deep passion for martial arts and combat sports. He holds multiple Black Belts and has competed in many different forms of combat sports.
Martial Arts Ranks
Provisional 6th Khan - Muay Thai - Kru
4th Degree Black Belt - Modern Martial Arts - Shihan
4th Degree Black Belt - Sport MMA - Coach
1st Degree Black Belt - Arnis/Eskrima/Kali
1st Degree Black Belt - Freestyle Taekwondo
Brown Belt - Kudo - Sempai
2nd Degree Purple Belt - Brazilian Jiu Jitsu
Adanced Orange Belt - Submission Arts Arestling
Qualifications
Cert II in Sports Coaching (Majoring Martial Arts Instruction)
ASADA Anti-Doping Course for Coaches
ASADA Anti-Doping Level 2
ASADA Anti-Doping Level 1
Ethical Decision Making - Starter Course
ASADA Parents Course
Sport Integrity Australia Annual Updates Courses
Changes to the WADA Code
Senior First Aid Certificate
Working with Children - Blue Card
Awards
Black Dragon Kai Student of the Year 2013
Black Dragon Kai Combat Athlete of the Year 2010 & 2015
25+ Sport Combat Matches Patch
Silver Na Khanom Tom Award
Black Dragon Kai Best Single Performance of the Year 2018
Black Dragon Kai Leadership Award 2019
Black Dragon Kai Muay Thai Student of the Year 2020
Accomplishments
Competes in...
Brazilian Jiu Jitsu
Submission Wrestling
Full Contact Karate
Muay Thai
Kudo
MMA - Mixed Martial Arts
Boxing
INTERNATIONAL represented, trianed or coached for Australia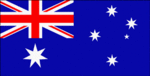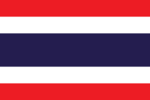 NATIONAL represented, trained or coached for Queensland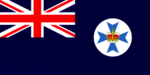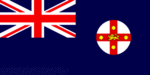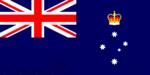 KUDO (Japanese MMA)
Australian Champion
Qld Open Champion
Melbourne Open Champion
KYOKUSHIN (Full Contact Karate)
2nd Place Qld Titles IKO1
2nd Place Qld Titles AKKA
MUAY THAI (Kickboxing)
2 x Australian Middleweight Champion WKBF
2 x Queensland Middleweight Champion WKBF
Instructor at...
Jimboomba (est 1994)
Wynnum (est 2009)